See what people are saying.
"Hannah spent several hours assessing my child at home. She was kind and insightful, understood when it was time for the little 7yr old's brain to have a short break, but also pushed when she felt there was room to keep going. A few weeks later, Hannah delivered the most in-depth report I had seen until then - some of my friends were rather shocked to find that they had paid similar fees and more for a lot less. The report helped everyone to better understand my daughter's way of thinking, processing and learning. With her now in Year 5, I have just gotten back in touch with Hannah to get an updated EdPsych report for the secondary school process, and again, she was prompt to reply and kindly answered the flood of questions I had. Long story short: I can and will wholeheartedly recommend Hannah as Educational Psychologist. If you have the need of an assessment, don't hesitate, take the plunge and get in touch with her.

Parent"
"I was a little nervous of meeting Hannah and going through the tests but I needn't have worried at all. Hannah was really friendly and made me feel very comfortable in her home. There were a lot of tests and I did have to concentrate hard, but Hannah gave me as many breaks as needed which was good. I really liked the fact that Hannah spent time chatting to me about myself and wanted to know lots about me as an individual. I was very happy to do this. I really felt that Hannah covered all areas that had been a concern to me and I had every confidence that she would get to the bottom of my problems. I feel like a weight has been lifted from my shoulders and I will now get the help I need.

Child, age 15"
"We thought you might like to know that the assessment of the previous child you worked with has been very helpful in identifying his needs and he is making very good progress now as a result. This success has influenced our decision to ask you to assess again.

Headteacher"
"Thank you Hannah. I was really impressed with how thorough the assessment was. It's a very detailed report, which will now help us and school support my child. Your report reflects accurately my child's strengths and development areas. The assessment did not feel rushed and there was plenty of opportunities for breaks. I cannot recommend Hannah enough. Hannah was absolutely brilliant.
My child's comment: "Hannah is really nice." He liked the dinosaur stickers and he loved the crab (in the fish tank).

Parent and son"
"I just wanted to say a huge thank you to you as my child's case went to Panel and we were successful first time round, and also got the school we want for them. Your report made this case for us and stopped a lot of stress for me further down the line, and brought up my child's struggles so we can get the help we need. MASSIVE thanks.

Parent"
"Thank you for sending through the report which we feel reflects very accurately our child's strengths and development areas, as well as her personality. She very much enjoyed meeting and spending time with you. Thank you for taking the time to pull all the assessment results and your reflections together in such a comprehensive way.

Parents"
"Hello Hannah. The Panel have agreed to issue an EHCP for the child you assessed. So many people said he would not get one and only for you we would have been discouraged. Thanks again.

Advocate"
"Hello Hannah. The Panel have agreed to issue an EHCP for the child you assessed. So many people said he would not get one and only for you we would have been discouraged. Thanks again.

Advocate"
"We just wanted to let you know our child's had a really positive year at school and we really believe the report you did for him has massively contributed to that. We saw a Paediatrician and she was very impressed with the quality of the report, and she felt it really helped her get a picture of our child's needs. The school SENCo has also said that this is the most thorough report she's seen in a long time. Thanks again.

Parents"
"Can I just say on a personal note a huge thanks for your time and approach. It has made such a difference to our family and our child, as we all knew he wasn't just a naughty boy but couldn't prove it. Since your assessment our son has been able to recognise that he is not stupid and naughty, which is what he felt previously and been told at school. All I can say is thank you, which seems to not accurately reflect the depth of gratitude we all feel to you. You are making a real difference to children and families which is wonderful.

Parents"
"I just wanted to drop you a very quick note to let you know that with the backing of yet another excellent report from you I have secured my child a place at *** School.
I can't believe we've won our battle and it's down to your excellent work, it's honestly going to be life changing for him to be in a school that's right for him.
I always recommend you to anyone looking for help, both reports you have done for us have won appeals. It's truly amazing we have been blessed with the opportunity to use your professional skills.
Hopefully I won't need to come to you in another panic in the future but just to assess how far he is coming along with the right education.
It's so sad our kids have to go through this and the stress it puts on daily family life, but I know without your report it would have been a lot worse.
My child absolutely loves you. He says you're so sweet, which makes the assessments a more relaxed session with virtually no anxiety when being pushed to his limits.
Thank you Hannah, from our whole family.

Parent"
"Hannah was extremely friendly, professional and adapted expectations to suit our son's need. He really enjoyed the morning. Hannah answered all our questions thoroughly and had excellent suggestions of the next steps to take. We would highly recommend her. Our son says he loved playing with you and enjoyed the games on the ipad. He had lots of fun.

Parent and child age 8"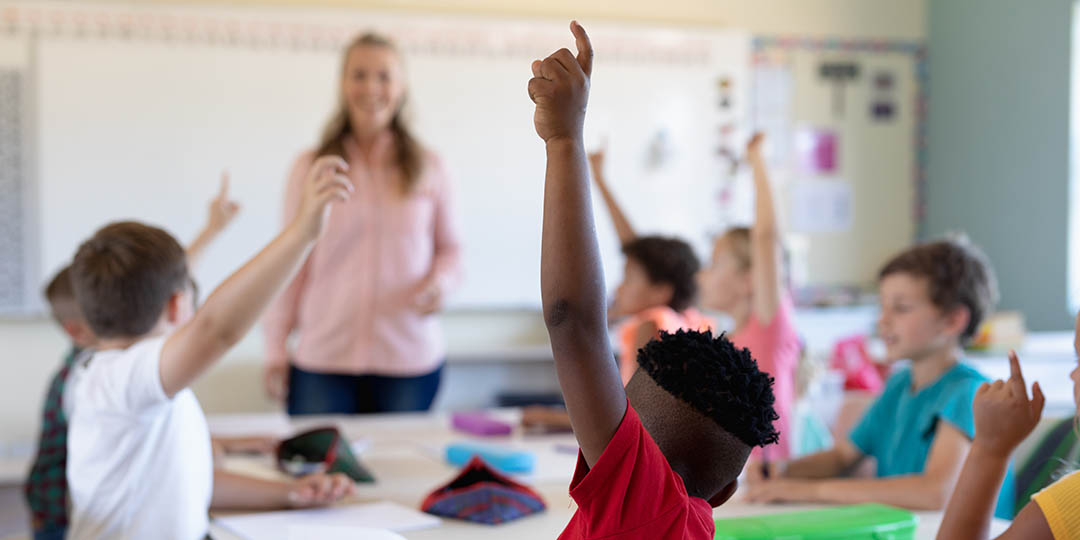 "This should really be shared with all parents and be an introduction to any school learning done at home, at any time (the beginning of the start of school life, change of school or for general homework, not just the long periods of lockdown home learning). The First Aid to home learning for parents and pupils. Excellent support and information. Highly recommend.

J Hill, Parent"

The first aid to home learning.
"This is a relaxed, helpful course into how to approach maths with your child/children. I know from experience that this subject is always challenging. Hannah explains what children and parents feel towards maths in a very understandable manner. She removes the complicated jargon, the overwhelming need to always get it right and simplifies it, reminding us that maths is fun. She gives great techniques to use and games to play. Her explanation of dyscalculia was brilliant. Would recommend this course.

C Hewitt, parent"

Fascinating insight
"Thank you Hannah for the extremely informative and well presented sessions you organised for our member teachers. All involved found the sessions helpful and supportive, enabling teachers to build a deeper understanding of wellbeing and explore the current issues children may be experiencing during these difficult times. Your encouraging approach allowed teachers a comfortable forum to ask questions and provided an optimum learning environment for participants to build their knowledge on the subjects discussed. We look forward to working with you more in the future and greatly appreciate the opportunity to share your invaluable expertise.

Tamara Vile, Head of Education and Training at ARBTA"

Helpful and supportive
"This really is in bitesize chunks, with visuals, text, and video to help you in whichever way you prefer to learn. There are lots of methods for you to adapt for the child you are helping, depending on their age, need, and interests. It's also really hard to find help with spellings, so it's great that it's on here with reading. Highly recommend this course if you want to help your child at home, and you can download the slides at the end to refer back to.

J Thurlow, parent"

Highly recommend
"I really enjoyed the course and found it very useful. The approach was easy to follow and understand. The videos were really helpful to watch how you do it. I would definitely recommend this to friends. Thank you.

K Rowland, parent"

Very useful course
"I highly recommend this Bitesize course to other parents of kids with SEN, struggling with the challenges of engaging their child with learning. Friendly, useful information with practical examples of how to implement learning. Right length of time and you can dip in and out of it if you need to. I watched it twice and will watch the others!!!

K Reynard, parent"

Excellent, helpful information
"This is fantastic and so helpful. Simple, easy to understand instructions and ideas. It was interesting and the videos are brilliant!! They show exactly what you mean and how to teach them to your child. I would definitely recommend to a friend.

H McRory Brockhurst, parent"

Fantastic!
"Hannah is extremely knowledgeable and professional whilst showing care and empathy. She is thorough and well-prepared and I am happy to recommend her to my clients.

Soli Lazarus from Yellow Sun"

Extremely knowledgeable
"I think this is excellent and found it very informative. Some excellent exercises and strategies, which will really engage children. I also really like the videos of the children in practice - it brings it to life. The piece on dyslexia was of great interest for me as I think my daughter may be dyslexic. It was good to understand much more around this. Thank you.

E Chappell, parent"

Very informative
"Hannah Morris was a speaker on the recent Early Years Summit, discussing children's emotional needs and how to best support children. I was hugely impressed with her breadth of knowledge, especially how emotional development underpins other areas of child development. She was articulate and passionate when discussing her work with the children as well as being very practical. Her ways of identifying the needs of the children were exceptionally useful. Hannah is an interesting and evidently intelligent speaker - I thoroughly enjoyed working with her.

Kathy Brodie, Early Years Summit"

Hugely impressed
"We were very impressed with Hannah's work. She added significant value in a timely and very professional manner, and we will definitely use her for any relevant future work."

Jeremy W, Director of an educational product in development
"InvestIN is proud to run career experience programmes for students aged 15 – 18 which are currently taking place live online. Hannah has recently worked with us on The Young Psychologist Autumn Internship. Hannah was incredibly easy to work with and had some great ideas for our session on being an Educational Psychologist. She filmed and edited a video of an assessment, which we then used to bring the session to life and engage the students. The video was professional and extremely useful to demonstrate the type of work an Educational Psychologist does. Thanks again Hannah!"

Katie Stuart, Programme Manager at InvestIN
"As a journalist, I am often in need of credible sources to quote in my articles, and I was so pleased to find Hannah when writing about mental health for young people. Hannah was such a great source of information, she was quick to reply and really thorough, giving me plenty of evidence to illustrate my piece and lots of gems to choose from when it came to picking quotes for the article. I could also really tell that Hannah cared about her subject and wanted to help my teen audience as much as possible in looking after their mental health. It was a pleasure to work with Hannah and she's a reliable source for any press in need of an expert."

Laura Feasey, Journalist