Hannah is currently booking for March and April 2022
Help Through Understanding
Hannah Morris
Independent Educational Psychologist
Assessment, training and consultancy services to help with understanding children's learning, behaviour and development.
Understanding is the first step in knowing how to help your child. An Educational Psychologist (EP) can help in understanding a child's learning, development and behaviour in relation to their education.
Understand how your child learns and what can help them to make progress at school. Find out about their strengths and intelligence. Identify why they might not pay attention or remember information, including assessment of learning difficulties.
Children often show how they are feeling through their behaviours, and sometimes develop unhealthy ways to cope if they are overwhelmed. Gain insight into your child's view of their world, and how to promote their mental health and wellbeing.
Language, Communication and Social Skills
Discover more about how your child understands others and expresses their thoughts and feelings. Get advice on helping your child if they struggle with talking, following instructions or friendships.
The way your child makes sense of information taken in through their senses, and how they control their movements, can affect their learning and behaviours. Explore how to support your child in these areas.
Medical Conditions and Neurodiversity
Does your child have a particular condition that means their development is delayed or their brain works differently? Access information about how they can be supported to thrive in education.
Sometimes children experience distressing situations that can hinder their development and damage their wellbeing. Get guidance on what your child needs to cope and build their inner strength for recovery.
Feedback from families, schools and other organisations
I cannot tell you how much your assessment and report means to us. My child is so much happier and we are as a family much happier. He now wants to go to school and has said that he can see how you and we have improved school for him and how he is now making friends. Dropping him off at school I have noticed the difference in the way the children welcome him to play. I hope this positiveness continues! We are finding new ways to challenge him and explore things with him as well as learning more about his needs. We know this is just the start of the journey and we may well be calling on you for help and support in the future, but so far so good.
Parents
I was a little nervous of meeting Hannah and going through the tests but I needn't have worried at all. Hannah was really friendly and made me feel very comfortable in her home. There were a lot of tests and I did have to concentrate hard, but Hannah gave me as many breaks as needed which was good. I really liked the fact that Hannah spent time chatting to me about myself and wanted to know lots about me as an individual. I was very happy to do this. I really felt that Hannah covered all areas that had been a concern to me and I had every confidence that she would get to the bottom of my problems. I feel like a weight has been lifted from my shoulders and I will now get the help I need.
Child, age 15
Thank you Hannah for the extremely informative and well presented sessions you organised for our member teachers. All involved found the sessions helpful and supportive, enabling teachers to build a deeper understanding of wellbeing and explore the current issues children may be experiencing during these difficult times. Your encouraging approach allowed teachers a comfortable forum to ask questions and provided an optimum learning environment for participants to build their knowledge on the subjects discussed. We look forward to working with you more in the future and greatly appreciate the opportunity to share your invaluable expertise.
Tamara Vile, Head of Education and Training at ARBTA
We thought you might like to know that the assessment of the previous child you worked with has been very helpful in identifying his needs and he is making very good progress now as a result. This success has influenced our decision to ask you to assess again.
Headteacher
I highly recommend this Bitesize course to other parents of kids with SEN, struggling with the challenges of engaging their child with learning. Friendly, useful information with practical examples of how to implement learning. Right length of time and you can dip in and out of it if you need to. I watched it twice and will watch the others!!!
K Reynard, Parent
We just wanted to let you know that my child had a really positive year at school and we really believe the report you did for him has massively contributed to that. We saw a paediatrician and she was very impressed with the quality of the report, and she felt it really helped her get a picture of child's needs. The school SENCo has also said that this is the most thorough report she's seen in a long time. Thanks again.
Parent
Some years ago you visited us to assess our son. Having your assessment completely changed our approach to our child and his education and I would like to say thank you again. He is now doing his GCSEs and preparing for college, and then hopefully a uni course.
Parent
We were very impressed with Hannah's work. She added significant value in a timely and very professional manner, and we will definitely use her for any relevant future work.
Jeremy W, Director of an educational product in development
Hannah has partnered with SchudioTV to deliver a range of online courses that have been exceptionally well received and reviewed by our users. Hannah is an expert in her field and offers trustworthy and honest support.
Ian Richardson, Founder and CEO of SchudioTV
Hannah spent several hours assessing my child at home. She was kind and insightful, understood when it was time for the little 7yr old's brain to have a short break, but also pushed when she felt there was room to keep going. A few weeks later, Hannah delivered the most in-depth report I had seen until then – some of my friends were rather shocked to find that they had paid similar fees and more for a lot less. The report helped everyone to better understand my daughter's way of thinking, processing and learning. With her now in Year 5, I have just gotten back in touch with Hannah to get an updated EdPsych report for the secondary school process, and again, she was prompt to reply and kindly answered the flood of questions I had. Long story short: I can and will wholeheartedly recommend Hannah as Educational Psychologist. If you have the need of an assessment, don't hesitate, take the plunge and get in touch with her.
Y Holm, Parent
Hannah has experience helping families and schools understand and support children in areas such as:
* Maths and dyscalculia
* Reading, spelling, writing and dyslexia
* Motor skills and developmental coordination/dyspraxia
* Moderate learning difficulties
* Gifted intelligence
* ADHD
* Tourettes and tics
* Autism
* Emotions and behaviour
* Sensory integration
* Early Years
* Speech, language and communication
* Bullying
* Processing and memory
* Planning and organisation
* Revision and exams
* Trauma and bereavement
* Attachment, fostering and adoption
* Mental health, including anxiety, depression, selective mutism and self-harm
* Down's Syndrome
* Cerebral Palsy
* Deaf and hearing loss, including glue ear
* Blind and partially sighted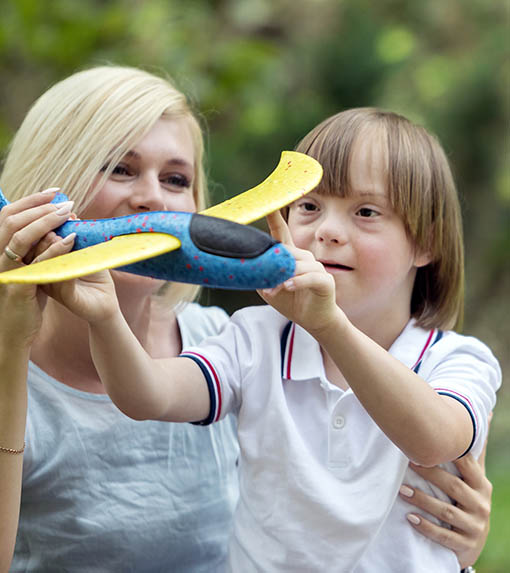 Training and Consultancy Services
Online courses, bespoke training and expert guidance.
Please browse the menu to select the training or consultancy services you require.
Would you like to know how to help your child with reading, spelling and maths?
Are you keen to develop your knowledge and understanding for supporting children with special educational needs and disabilities, in education settings and the wider community?
Looking for an expert opinion or advice for product development?
If your answer is YES then I'd love to share my psychology toolbox with you.
Ready to request an assessment of your child? Please check you meet the criteria below and click 'Next Step' to proceed.
If you have any questions about the assessment process, check out the Assessment FAQ  page for more information.